There is nothing more annoying than not being able to check something on your phone because there is no free Wi-Fi in the vicinity. If you want to check the score of an important cricket match, you might have an anxious wait until you come across some free Wi-Fi. Well, that can be a thing of the past now thanks to the JioFi 4g portable router.
What Exactly is This Device?
It is a small device that provides you with Wi-Fi via one of their SIM cards. You can use it with any electronic device, be it a mobile, a laptop, a tablet, or a television. All you have to do is buy the device, fill out some forms with personal data so that they will activate your number, and then call a number for verification. To make things simple, the steps that you need to follow are explained on the packaging.
The device is so small that it can fit in your pocket without you even realizing that it is there, but when you are in desperate need of some internet, you will be more than happy that it is. However, as it runs on batteries, you will have to remember to keep it charged or make sure that the charging cable is also on your person.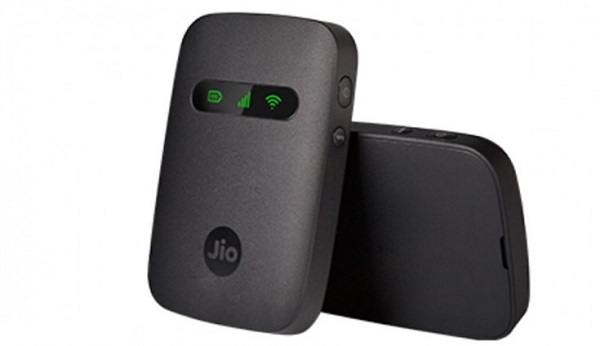 You can pull it out, connect to it within seconds, and use it to check what it is that you need to check. You can also use this device to have quality video calls you're your friends and family. If there is an emergency, you can contact them within seconds.
Searching frantically for a Wi-Fi hotspot is something that will be a thing of the past if you decide purchase one of these devices.
Are They Expensive Though?
You might think such a great device would be expensive to purchase, but that is definitely not the case with this. You can get the device and the SIM card for just 1,999 Indian rupees.
Furthermore, the cost of data is much cheaper. For example, 1GB of data from Vodafone will set you back about 265 Indian rupees, but the same amount of data from Reliance Jio for as little as 25 Indian rupees.
This device has become extremely popular among Indians and it looks like this continue to be the case for years to come.